A Cooked dal, with tamarind pulp, vegetables like drumstick, tomato, carrot, and pumpkin, topped with green coriander and a collection of spices that binds them all together called "SAMBAR(सांबर)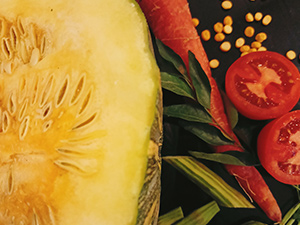 Any ideas? Where does it come from?????
While it's commonly thought of as a South Indian cuisine, it really hails from Maharashtra! Yes. It's True! The heavenly stew's origins may date to the late 17th century. Back then, the Marathas controlled over a huge portion of the Indian subcontinent.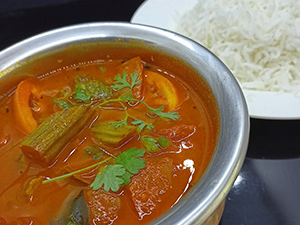 Let's see, what is the history behind that?
That is the story to be told, an accident that took place in the kitchen of the Maratha dynasty at Thanjavur. Chhatrapati Shivaji Maharaj's half-brother Vyankoji (Ekoji) was ruling over Thanjavur. After his death, In 1684, Vyankoji's son Shahuji came to power "Samrajya". One day Chhatrapati Sambhaji Maharaj went to Thanjavur. But in Shahuji Maharaj's kitchen, there was no kokum to put in curry (amti) that day. Someone suggested that they try tamarind (chinch) instead of kokma, and the tamarind curry( amti) was made accordingly. To honor Sambhaji Maharaj, he was given the name Sambhar in the sense of Sambhaji + Ahar (Sambhaji Maharaj's diet). The same curry spread all over India with different ingredients and is tasted today under the name of Sambar. But now Sambar Jumped into South Indian Cuisine. Without Sambar, South Indian culture may be incomplete. Coz, every Indian knows the best ever relationship of Sambar by Dipping your Dosa, Dunk your Idli/ Vada or even pour over steamed rice.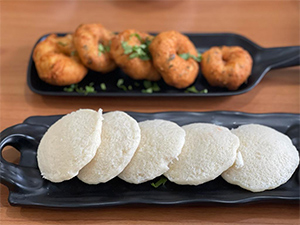 LC & its Sambar In Lalco Cafe, we served a combination of Idli, Medu Vada, and Onion Uttapam with Sambar & Chutney and our chefs used our homemade Sambar Masala recipe to bring the authentic taste of Sambar. Whether you are a seasoned sambar connoisseur or a novice, you will undoubtedly return for more taste in LC.