As you take in the rain-drenched surroundings and the shifting greys of the monsoon skies, the first thing that comes to mind is often a warm mug of ginger-infused chai and sizzling hot pakoras. But as the Monsoons continue and we enter our second month of rains, other rainy day treats are needed as well.

When it's streaming outside, your heart craves just one thing: delicious mouth-watering cuisine. And our talented chefs know how to cater to your monsoon cravings and vibes. Lalco Cafe is the place to be when it comes to food quality and diversity.
Lalco Cafe in Andheri has a variety of delectable meals that are perfect for your rainy mood. Whether you're seeking traditional or foreign cuisine or you wish to relax and enjoy the mesmerizing air and rains of monsoon with a hot cup of tea and crispy hot pakoras, our menu has something for everyone. Here are some of the delights that LC has to offer to anyone who wants to enjoy the monsoon with a complementing meal.
1. Soups
a. Tomato Soup
b. Broccoli Soup
While its good to relax and appreciate the cloud cover, excellent ambiance, and monsoon weather, it's also nice to consume hot dishes that can warm you up. When it comes to soup, there are no doubts that LC is the finest. Our famous Broccoli Soup and Tomato Soup are made with fresh Indian herbs and spices with what you call a "Chef's touch"!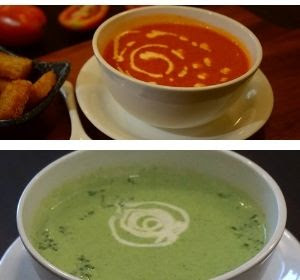 2. Vegetable Pakora with Tea
What's a monsoon without a warm cup of tea and some tasty pakoras? Everyone can relate to the pleasure of crispy pakoras with a cup of excellent tea, no matter what. A hot cup of tea and some crunchy pakoras accompanied by the sweet breeze of the monsoon is such a mood. During the rain, the scent of hot pakoras is just exquisite. Our chefs, lift the bar with their excellence in order to elevate your craving.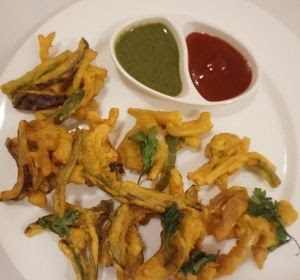 3. Aloo Paratha
Wonderful aloo paratha is served among LC's other delicacies. This isn't your typical modest meal. It's hardly fair that aloo parathas taste twice as wonderful, especially when the weather forecast predicts rain. Inside the heated paratha is a layer of spicy potato stuffing with a dab of butter to melt on top. This dish is said to amplify your good mood even more.
4. Bhutta (Corn)
Bhutta is an ancient summer crop that is often consumed throughout the rainy season. The scent of smokey bhuttas (corn) will entice you to stay and try it. Particularly during the monsoon season. As if it wasn't enough, the delicious spices used to flavor the corn are an added bonus!
5. Pav Bhaji
Pav Bhaji is a famous Indian delicacy ,its one of the famous street foods in Mumbai. Its a delectable blend of several veggies that have been cooked and mashed together. Pav Bhaji is a smart method to combine all of the nutritious veggies without sacrificing flavor. And our skilled chefs make sure its appetizing and balanced. Pav bhaji is a delicious way to complement your monsoon mood.